Covid-19 In Office Procedure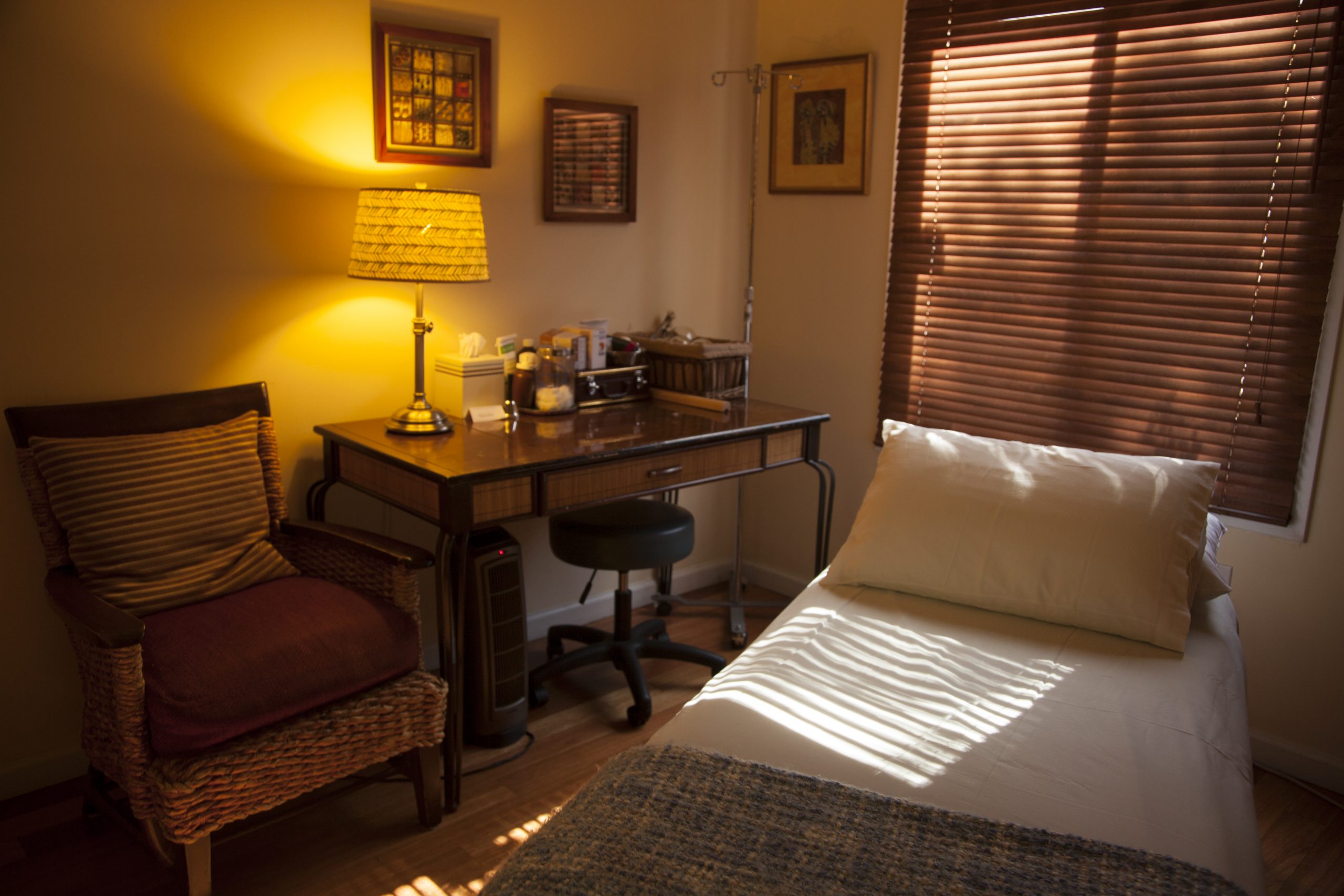 Akasha, as always, looks forward to supporting you in your health care needs, especially during this unprecedented time.
In Our Effort to Keep You Safe and Healthy we will Implement the following 'Physical Distancing' Protocols During Your Visit:
A series of screening questions will be asked when you book your appointment and again the day before you're scheduled visit.
Temperatures will be taken in our temporary screening office off the garden patio. Patients with an elevated temperature or any COVID-19 related symptoms will be asked to re-schedule.
Masks will be required by patients & may not be removed unless necessary for the service.
Visitors/guests will not be allowed in the office unless they are receiving a service as well.
Accompanying children will not be allowed in the office; please make arrangements for childcare.
Appointments are limited to allow social distancing and time to deep sanitize everything in the office.  Wait times may apply.
If we need more time to get ready for you, options will be to wait in your car or outside our doors.  We will summon you via text or phone call when we are ready to take you in.
Your contribution to a safe, loving & healthy environment is truly appreciated. Our aim is to follow all the recommended safety guidelines while continuing our mission of excellence and of "meeting you before we meet your disease"
TELEHEALTH follow-up, medical clearances, and prescription refills are available. Check our website to book!
Other protective measures:
ALL PATIENTS with a confirmed appointment MUST have Credit Card on-file; this is to minimize the RISKS of credit card contact.
NO WAITING in the waiting room. Teas or water, if requested, will be available as self serve
An alternative check-in and out will be put in place.
Parking spaces will be allotted for continued antibody testing
Telehealth