Rachael Ross, MD, PhD
Board Certified Physician, Integrative Family Medicine, Men's Wellness, Family Wellness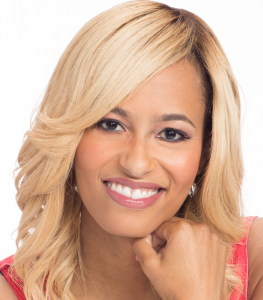 Rachael Ross, M.D., Ph.D., is a Board-Certified Family Medicine Physician and Clinical Sexologist. She's trained in functional medicine and takes both an integrative and functional approach to work with patients of all ages to get to the root cause of their medical conditions while helping optimize health and improve their overall wellbeing.
After four seasons as the co-host of the nationally syndicated talk show, The Doctors, Dr. Rachael is pleased to return to California to join the Akasha Center's internationally renowned integrative Medicine approach to patient care where "we meet our patents before we meet their disease."
A graduate of Meharry Medical College, one of the premier historically black colleges & universities in the country, Dr. Rachael completed her undergraduate in anthropology at Vanderbilt University Nashville, TN. Highly interest in sexual health and behavior, Dr. Ross pursued a Doctorate degree in Sexology from Maimonides University, where she trained under one of the forefathers of sexology, Dr. William Granzig.
Dr. Rachael is no stranger to illness and hospitalization. After her sister passed and other family members became victims of traditional medicine, she became disgruntled with the way that disease has been treated in conventional medical settings. Intending to reach beyond the narrow vision of traditional allopathic care, she expanded her medical training through The Institute of Functional Medicine and Functional Medicine University. Dr. Rachael firmly believes that symptoms of the disease are simply expressions of an underlying root cause that should be identified if wellness will ever be achieved.
Dr. Ross is passionate about family health and wellness, prides herself on keeping families healthy, and strengthened by her desire to work through their differences while staying together. She is dedicated to providing individualized care to help each member of your family get to the root cause of any and all symptoms experienced.
Areas of expertise:
Acute illness
Management of Chronic Conditions and minimization of medication
Digestive Disorders and SIBO
Sexual Wellness
Erectile disorder
Low libido
Hormonal imbalance
Anorgasmia
How to bring good sex back into the Relationship
Comprehensive Executive Physicals
Integrative and Functional approaches to health
Phone: (310) 451-8880
Email: info@akashacenter.com