David Laramie, PhD
Licensed Clinical Psychologist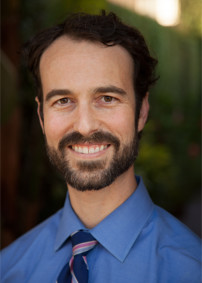 Dr. David Laramie is a licensed clinical psychologist with a deep belief in the importance of integrative, mind-body approaches to mental health. He has been chosen by his peers as the next President of the Los Angeles County Psychological Association in recognition of his dependable, thoughtful, and social nature.
His doctoral studies focused on Health Psychology and he has taught the subject to graduate students. He has sought out extensive training in mindfulness meditation, existential and depth psychotherapy, and a host of mind-body approaches including breathwork, biofeedback, energy psychology, and somatic awareness. He utilizes all of these practices in his own life to cultivate balance and contentment.
His 2006 doctoral research on cell phones anticipated the shadow side of the constantly connected, smartphone lifestyle. He presented that work at conferences and was interviewed about it by the New York Times and NPR. He continues to be interested in the benefits and risks that come with technology and helps his patients be aware of their
relationship with the wired world.
Dr. Laramie often works with people who are seeking immediate help with:
Depression
Anxiety
Eating disorders
Trauma
Coping with illness
He also enjoys working with people who desire deeper self-awareness, life satisfaction, and optimal well-being. In his work with patients, he employs a collaborative, personalized approach in which he and his patients determine which of his many methods and tools will feel right and work best.
If you would like to schedule an appointment with Dr. David Laramie, he may be contacted directly at 310-913-4728.