While different styles of acupuncture can be used to treat a variety of medical conditions, the approach used in Japanese acupuncture is unique. For patients with chronic illnesses or symptoms that last for an extended period of time, both the symptoms and the patient's underlying constitution have to be addressed in order to achieve relief and lasting results. A person's genetic predisposition, their medical history, etc. contribute to their own unique constitution.
To simplify this idea, think of your constitution as the root of a tree while the symptoms you present with are the leaves. In chronic cases or illnesses, simply focusing on the "dry leaves" will not solve the issue. In order to correct the problem, the Japanese acupuncture technique will nourish and water the root as well.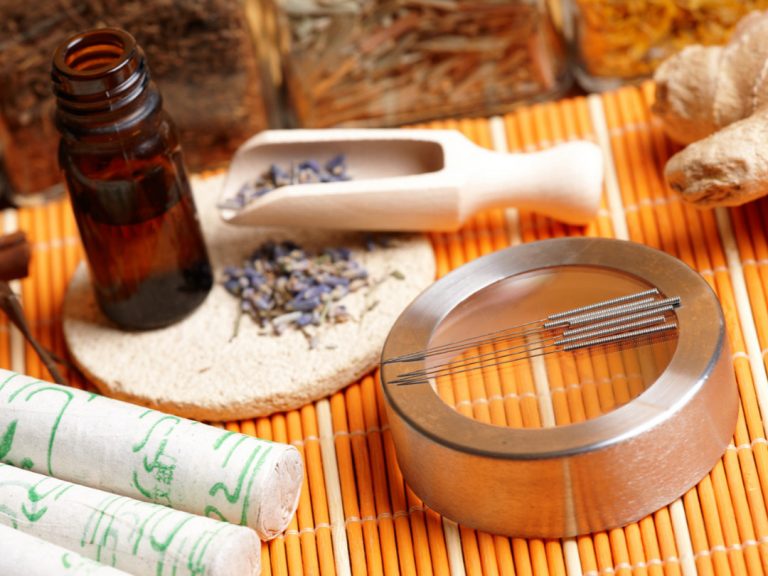 The Akasha Center offers Both Traditional Chinese Medicine (TCM) & Japanese Acupuncture
Japanese acupuncture addresses both the symptoms and the patient's constitution through acupuncture alone, and is ideal for patients who are looking for a safe and effective treatment option that carries minimal risk of side effects. This is achieved by carefully examining specific areas of the body, selecting treatment points, then testing these points before they are needled. Only the points that are found to be effective are used. 
Since the treatments require more hands-on diagnosis and front and back evaluation, you can usually expect that your Japanese acupuncture practitioner will be in the room with you almost the entire time.
This step-by-step examination is a very dynamic process in which the patient is an active participant rather than a bystander. The patient can feel the changes in their symptoms and the areas of the body that are examined right away when the correct points are chosen. With the gentle techniques of Japanese acupuncture, patients often comment about the lack of discomfort when the needles are inserted.
In an effort to address the whole person and achieve the best results, Japanese acupuncture treatments are made up of both front and back treatments during a single session. The first step will be to use points on the front of the body. Then, once these needles are removed, the treatment will continue on the back.
In addition to stimulating points using needles, Japanese acupuncture also relies on o'kyu moxa. This is a technique in which gentle heat is applied to acupuncture points to activate them and make them even more effective. This technique, unique to Japanese style treatments, has been shown to support immune cell function and increase circulation.
In an effort to provide you with the most comprehensive care, the Akasha Center offers both Traditional Chinese Medicine (TCM) and Japanese acupuncture and our team of doctors and practitioners will help you decide which style may be right for you. You may also wish to schedule a visit and try both styles of acupuncture to experience the difference for yourself and see what feels right to you.