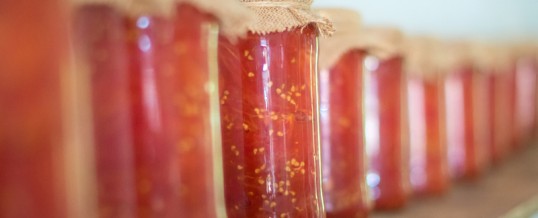 If your garden looks anything like mine, you are harvesting pounds of tomatoes every week. After giving away as many tomatoes as are coming in, it is time to get creative and find new ways to preserve this delicious food.
But first, lets review how to can tomatoes:
Start by selecting ripe tomatoes from your garden, wash them.
Place a large pot of water on the stove over high heat and bring to a boil.
Take 7-8 tomatoes at a time and drop them ...
Continue Reading →
Share