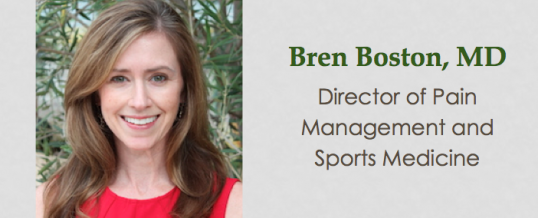 Bren Boston, M.D. is board certified in Physiatry and Pain Medicine through the American Board of Physical Medicine and Rehabilitation.  She is also a certified personal trainer through the American College of Sports Medicine and specializes in treating musculoskeletal conditions with a non-surgical approach.
What made you decide to become a doctor?
My father is an oncologist/hematologist, which is a doctor for patients with cancer or blood diseases. I grew up visiting his clinic, racing down the hallways on the wheeled doctor's ...
Continue Reading →
Share