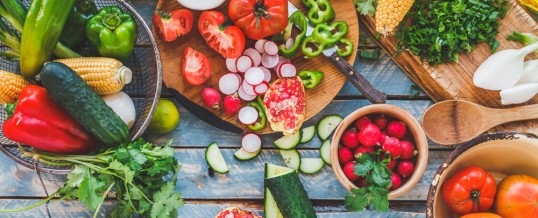 Here are 3 nutrient dense recipes that keep things fresh, light, and easy. Hit the local farmers market, grab your organic veggies, and let's get cooking!
1. Easy Paleo Breakfast Scramble:
Ingredients:
1 1⁄2 cup organic diced mushrooms
2-3 cups organic spinach
1-2 tbsp Avocado Oil
Handful of fresh basil, chopped
6 oz organic ground turkey
1⁄2 organic avocado
Sea salt and pepper to taste
Optional to add 2-3 fresh cloves of garlicDirections:
Directions:
In a large pan on medium heat, add Avocado oil and sauté mushrooms ...
Continue Reading →
Share