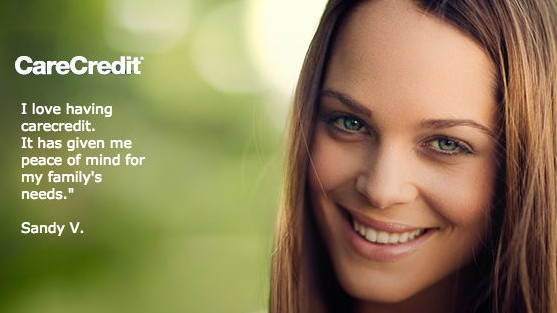 Akasha now accepts CareCredit!
What is Care Credit? You can think of it like a "Bill Me Later" service for your healthcare needs.
Care Credit is a health and wellness line of credit accepted by over 175,000 health providers
CareCredit features:
0% interest for 12 months*
6 month & 12 month payment terms for Akasha Center
No prepayment penalty
$200/minimum transaction*
Free application, No processing costs
The front office will process your transaction at time of check out & provide a printed payment plan.
UPDATE: Carecredit is now accepted at Rite Aid, a trusted pharmacy with over 4,600 locations!
Carecredit can be used like any other credit card to purchase all of your products needs, including pharmacy, vitamins & supplements, personal care and more.
The application is quick & easy. All you need is a name, address, date of birth, social security number, and drivers license. You will receive an immediate response.
must be 21 years or older apply
you can add authorized user to account call (866) 893-7864
30 second application on mobile device or online (www.carecredit.com) or phone (800) 677-0718
approval based on credit rating and FICO score
receive account number with approval
receive Care Credit card with 5 – 7 business days in mail
* late payments or paying less then minimum amount will be penalized 
Contact Akasha for additional information
310.451.8880