Bren Boston, MD
Sports & Pain Medicine, Prolotherapy and Women Care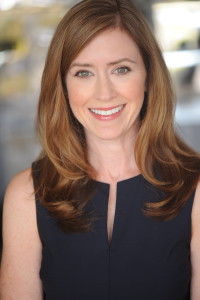 Bren Boston, M.D. is board certified in Physiatry and Pain Medicine through the American Board of Physical Medicine and Rehabilitation.  She is also a certified personal trainer through the American College of Sports Medicine and specializes in treating musculoskeletal conditions with a non-surgical approach.  Dr. Boston graduated Summa Cum Laude with a B.S. in Psychology from Tulane University in 1996.  In 2000, Dr. Boston earned her medical degree at Tulane University School of Medicine. She completed her internship in Internal Medicine at Tulane Hospital, followed by a 3-year residency in Physical Medicine and Rehabilitation at the West Los Angeles Veterans Hospital/UCLA Multicampus Program, in which she was a Chief Resident during her final year of residency.  She completed a 1-year Fellowship in Pain Medicine at UCLA in 2005.
Dr. Boston was drawn to the field of Pain Medicine due to her desire to help others optimize their quality of life.  She is also interested in Preventive Medicine and Healthy Aging by helping patients to espouse a healthy lifestyle with nutrition, hydration, exercise, and proper sleep habits.  She has a wide focus that centers around the most natural means to achieve Optimal Wellness.  She sees patients interested in treatment for general wellness, fatigue, food allergy testing, weight loss, bioidentical hormone replacement therapy, testosterone replacement therapy, chronic pain, chronic pelvic pain, musculoskeletal injuries, back pain, neck pain, arthritis, fibromyalgia, insomnia, and inflammatory conditions.
Dr. Boston guides patients through finding their optimal diet, exercise, hydration, and sleep needs.  Optimizing these aspects can help prevent pain and injury, as well as slow the aging process.  She looks for imbalance in hormones, adrenal function, nutritional deficiency, and gut function if symptoms in these categories are preventing optimal wellness.  She also works to strengthen the mind-body connection to allow patients to overcome the fear associated with pain.
Dr. Boston's methods include:
Education about the involved musculoskeletal and neurological anatomy in order to assist the patient in strengthening their mind-body connection
Education about exercise techniques to strengthen the weakened area and to prevent further injury
Postural training and ergonomic assessment
Muscle-Energy Techniques
Kinesiology Taping, with home use instruction
Prolotherapy injections to recruit the patient's own secondary healing cascade for tendinosis, ligament injuries, and arthritis
Trigger Point injections for focal muscular spasm
Viscosupplementation injections for arthritis to supplement the naturally occurring hyaluronic acid within synovial joints
Sarapin injections, derived from the Pitcher plant, for chronic pain
Joint injections (shoulder, wrist, finger, hip, knee, ankle, neck, thoracic, lumbosacral, sacroiliac, pubic symphysis)
Neural Prolotherapy– injection of proliferative solution just below the skin to promote nerve healing
Bursa injections for bursitis
Tendon sheath injections for tendonitis
Natural supplements as needed for muscle pain or bruising
Phone: (310) 451-8880
Email: drboston@akashacenter.com