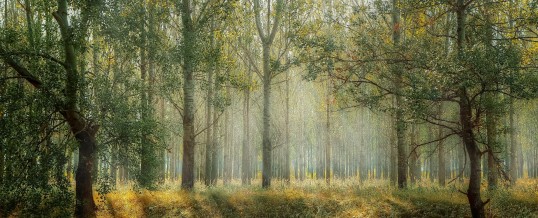 Summer is here. Do you enjoy spending your time at the beach or prefer quieter places, hiking in nature far from the crowd?
Did you know that you could get infected with Lyme disease after a tick bite? Tick are natural carrier of the bacteria responsible for Lyme disease and infected tick can not only found in the North east but now in many states including California.
Each year, approximately 30,000 cases of Lyme disease are reported to CDC by state health departments and the District of Columbia. However, this number does not reflect every case of Lyme disease that is diagnosed in the United States every year. Standard national surveillance is only one way that public health officials can track where a disease is occurring and with what frequency. Recent estimates using other methods suggest that approximately 300,000 people may get Lyme disease each year in the United States. (1)
It is important to safely remove a tick as soon as you see it.
To safely remove the tick, you need a pair of tweezer, water and soap or isopropyl alcohol,
Here are the steps to follow to remove it.
– Grab the head of the tick with your tweezer as close to the skin as possible and start to pull straight, gently with constant force.
– Do not pull and twist. You should be able to pull the entire tick or leave on small fragment of his head attached. If that happens your body will naturally expel the leftovers of the tick within a few days.
– Wash the skin with water and soap or isopropyl alcohol.
– Keep the tick in a plastic bag (Ziploc etc…) with a moist cotton ball (it will preserve the tick for testing) as you may send to it to a lab to have it tested for Lyme disease.
– if you prefer to safely discard the tick: put it is a sealed bag, flush it down the toilet or best put the tick in a small cup containing rubbing alcohol for 24 hours (it will kill the tick)
– Take a picture of the area to see if you develop a rash (the typical bull-eye rash) (2)
What to do next?
To stay on the safe side, if you have been bitten or once the tick has been removed
Follow the CDC recommendation and get a dose of Doxycycline (an antibiotic) within 72 hours of the bite.
Have the tick tested for Lyme disease and co-infections (contact your state public health department)
Monitor your symptoms
Consult a doctor at the Akasha center to discuss the appropriate tests to do, when to do the test and to get the antibiotics prescribed (if necessary)
ILADS recommendations differ and are listed below:
Based on animal studies, ILADS recommends that known blacklegged tick bites be treated with 20 days of doxycycline (barring any contraindications).
Given the low success rates in trials treating EM rashes for 20 or fewer days, ILADS recommends that patients receive 4-6 weeks of doxycycline, amoxicillin or cefuroxime. A minimum of 21 days of azithromycin is also acceptable, especially in Europe. All patients should be reassessed at the end of their initial therapy and, when necessary, antibiotic therapy should be extended.
ILADS recommends that patients with persistent symptoms and signs of Lyme disease be evaluated for other potential causes before instituting additional antibiotic therapy.
ILADS recommends antibiotic retreatment when a chronic Lyme infection is judged to be a possible cause of the ongoing manifestations and the patient has an impaired quality of life.
Dr. Jean-Marc Sobczyk is a Naturopathic Doctor at the Akasha Center for Integrative Medicine. If you have any questions regarding Lyme diseases' early treatment and diagnosis, contact him by calling us at 310-451-8880 or emailing info@akashacenter.com, 
References:
Share