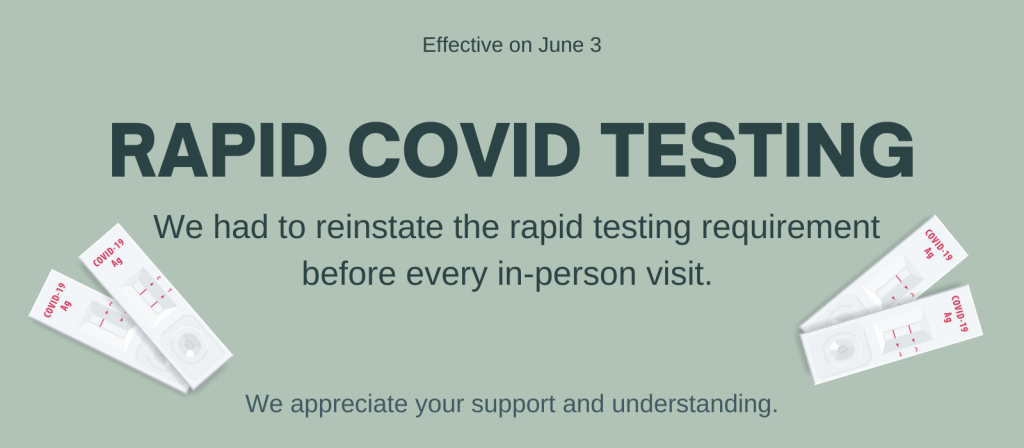 Dear Akasha Patients:
Due to the increasing numbers of covid infections in LA county, secondary to the new Omicron variants, Akasha had to reinstate the rapid testing requirement before every in-person visit. We appreciate your support and understanding. Please note the following: Effective as of June 3, 2022
To keep our patients and staff safe, the Akasha Center will now require Rapid Covid Testing for all patients who have in-person appointments.
The Rapid Covid Test fee is $45.
We ask that you arrive at least 20 min prior to your appointment, to provide enough time for our Nurse to process your Rapid Covid Test.
You're welcome to bring your own Rapid Covid Test, you will not be charged the $45 fee, however, testing will have to be done with our Nurse.
Saturday acupuncture patients are exempt given that the clinic is open on Saturdays only for acupuncture.
We understand that this may be a small inconvenience to some of you.
We are very proud that due to our safety policies, Akasha has been able to successfully prevent any superspread among our staff and patients. Thank you again for your loyalty and incredible support.
The Akasha team
Share