PRP Hair (Platelet-rich plasma)
A Non-Surgical ALTERNATIVE for Male and Female Pattern Hair Loss
Without the side effects from prescription drugs, PRP is a non-surgical solution for hair loss. A low-risk procedure that prevent hair loss and promotes new hair growth. PRP can also aid in the stimulation of hair growth after hair transplants.
Growth factors from PRP work together to jump start dormant hair follicle into growth stage. Hair shaft gets larger, healthier and hair grows.
PRP – Platelet-rich plasma,  is derived from your own blood via a process called  "autologous" transplantation" promotes healing when injected.  Plasma  contains proteins that support cell growth, regeneration, increased collagen – and healing.
HOW PRP WORKS?

PRP injections are used for a range of conditions. From musculoskeletal pain, arthritis and sports injuries, to skin rejuvenation and hair loss.
The non-surgical option treatment uses a patient's own blood cells to accelerate healing in a specific area.
To prepare PRP, blood is taken from your arm with a special kit similar to a normal blood test. It is then placed in a special centrifugation machine that separates the platelets from the blood in order to be extracted in a concentrated form called PRP.
Platelets contain healing growth factors that act as signals to instruct your tissue to multiply and regenerate new blood vessels. This brings fresh oxygen along with other growth factors to the scalp and skin cells to replace old and damaged cells and regenerate new and elastic collagen and hair follicles.
HOW?
 Platelet-Rich Plasma (PRP) for hair restoration involves a simple injection of your own platelets into the vascular layer of your scalp.
PRP injections have been shown to be effective in both, preventing hair loss and promoting new hair growth. PRP can also aid in the stimulation of hair growth after hair transplants.
Increases blood supply for the follicle
Increases thickness of hair shaft
Triggers and maintains the growth phase
Controls hair growth cycle
Decreases hair loss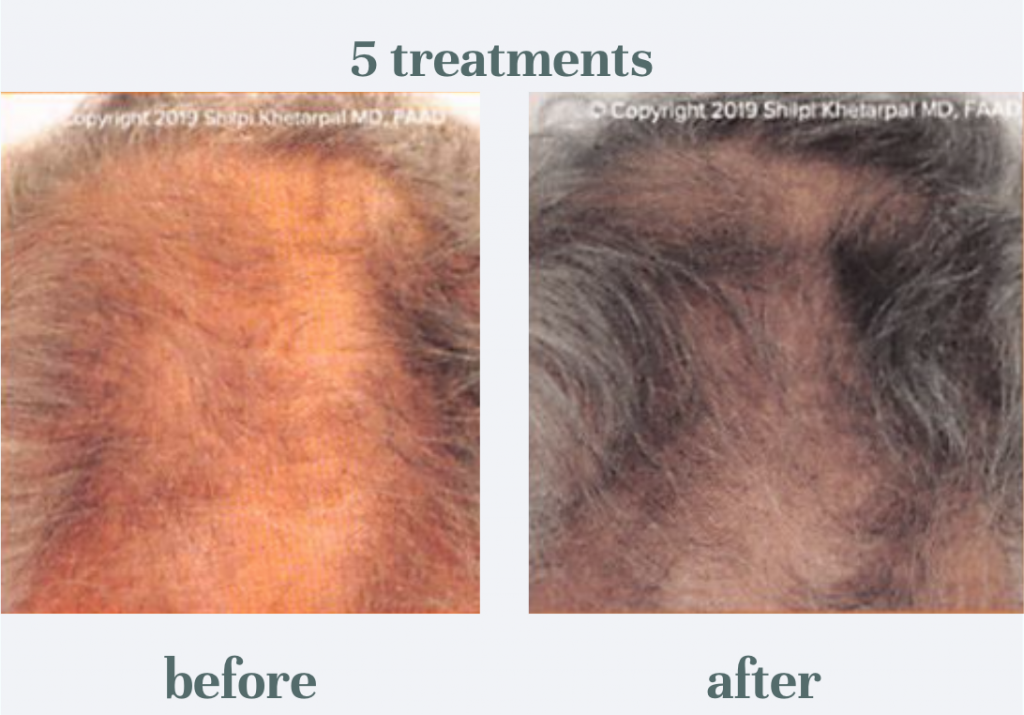 Theradome helmet- Red laser light therapy that penetrates the scalp to produce to stimulate hair growth. As combination treatment, PRP therapy with theradome helmet creates the best results.
Is there any recovery time?
There is no downtime or a long recovery process. You may take a a warm shower the evening of the treatment. In addition, it is advised to avoid using any harsh dyers or chemicals on your hair for 48 hours.
What are the side effects of PRP?
Given that PRP is derived from your own blood, there is no chance of having an allergy or immune reaction and scientific data has shown that side effects or complications of PRP injection are extremely rare. Because PRP is a substance derived from one's own blood, it is not considered a drug. FDA clearance means that doctors can prescribe and administer PRP if they believe it's in the best interest of the patient.
Pair your microneedling with Akasha's Beauty and Hair IV Drip for best results!
Other purposes of PRP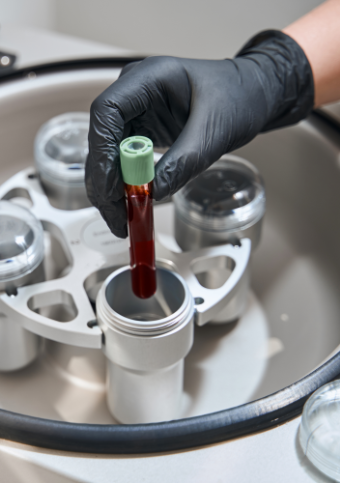 Skin and Beauty: PRP stimulates fibroblast production of collagen and elastin creating younger, firmer skin evening tone and texture.
Ideal for patients who are looking for a quick and effective way to improve the appearance, texture and tone of their skin, as well as skin imperfections
Post-surgical Healing:  PRP injections help heal muscles, tendons and ligaments, as procedures on these tissues have long recovery times.
Tendon, Ligament, Muscle and Joint Injuries: PRP injections may be able to treat a range of musculoskeletal injuries and conditions. For chronic tendon injuries, such as tennis elbow or jumper's knee which can often take a long time to heal, PRP helps to stimulate healing, decrease pain and inactivity .
Osteoarthritis: PRP injections helps treat osteoarthritis pain and stiffness by modulating the joint environment and reducing inflammation.
Call 310-451-8880 or email us info@akashacenter.com