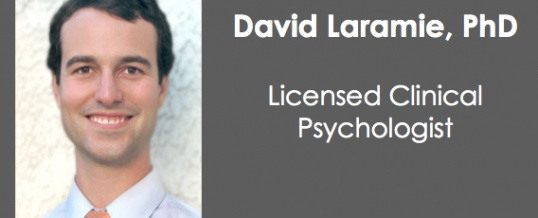 Dr. David Laramie is a licensed clinical psychologist with a deep belief in the importance of integrative, mind-body approaches to mental health. He has sought out extensive training in mindfulness meditation, existential and depth psychotherapy, and a host of mind-body approaches including breathwork, biofeedback, energy psychology, and somatic awareness.
What made you decide to become a therapist?
I really enjoy talking to people and getting to know them and their unique experiences.
What are you most excited about in your field?
Growing awareness of how essential integrative, polytheoretical, and mind/body approaches are to really helping and leveraging change.
How do you deal with stress?
Nature, family, music, reading, mind/body practices.
What's your favorite holiday?
No real favorite, love any chance to celebrate and be with loved ones and enjoy food and community.
---
Learn more about our Akasha's Department of Integrative Psychology and Psychiatry and Dr. Laramie & make an appointment today. Call (310) 451-8880
Share