Jean-Marc Sobczyk, MD (France), ND
Integrative Medicine and Pediatrician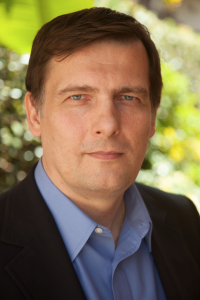 Genetics, MTHFR & Environmental Toxicity
Dr. Jean-Marc Sobczyk is a  Licensed Naturopathic Doctor, (ND) in California and a board certified Medical Doctor, (MD) in France. Dr. Jean-Marc Sobczyk received his medical training at Southwest
College of Naturopathic Medicine, in Arizona, one of the nation's leading naturopathic medical school and his MD training at Universite Pierre et Marie Curie in Paris, France, a prestigious medical school in France.
He practiced Family Medicine in France and England for more than 17 years with an emphasis in Pediatrics and General Medicine. He also earned a Nutrition and Mesotherapy degree in 2005 to help broaden his skills.
He is a naturopathic and allopathic doctor passionate about disease prevention and health promotion. He is a true integrative medicine doctor due to his unique training blending his knowledge and experience of Western and Eastern medicine to offer the best care possible.
His clinical interests include Pediatrics, Men's health, Nutrigenomics and Epigenetics (Our daily exposure to toxins in our environment, food and lifestyle may contribute to the expression of deficient genes increasing our susceptibility to develop many chronic diseases, cancers and   decreasing fertility).
Through his career and training, he has expanded his belief that disease is a multifaceted expression of a person's current state. Dr. Jean-Marc Sobczyk is dedicated to help each of his patients find the root cause of their dis-ease.
He provides individualized care and brings unique skills and a different "flavor", from a European approach that offer a distinctive difference.
Dr. Jean-Marc Sobczyk's treatment modalities include IV therapy (Intravenous Nutrient Therapy), Allergies' treatment with SLIT (Sub-Lingual Immuno-Therapy), Mesotherapy, Herbal medicine, Homeopathy, Nutrition and Lifestyle modification.
Phone: (310) 451-8880
Email: info@akashacenter.com