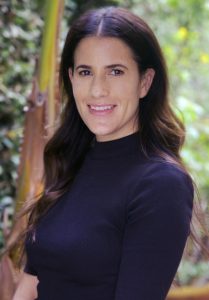 Certified Health Coach
Allie is a certified Health Coach who supports and empowers her clients in achieving greater wellbeing through diet and lifestyle modification. She offers personalized, one-on-one coaching focused on preventing illness, reversing disease, and promoting general wellness. Her supportive, holistic approach guides clients into greater wellbeing through small, sustainable change that enhances energy, balance, health, and quality-of-life.
Her practice is rooted in the belief that health is more than just the absence of disease and is achieved by treating the whole person—body, mind, and spirit. This comprehensive approach takes into account the uniqueness of each individual as well as the varied and interconnected elements that influence wellbeing. By examining the physical, emotional, dietary, environmental and lifestyle factors of each of her clients, Allie strives to uncover and counsel around the root causes that get in the way of living a vibrant, full life.
As a former New York Advertising Executive, Allie understands the challenges of balancing good health with a demanding schedule and on-the-go lifestyle. This, coupled with a lifelong passion for wellness is what led her to quit a successful corporate career in pursuit of what ultimately matters most—health. Allie now works to help others live a life of passion, purpose and optimal health in all areas of their lives and motivates each of her clients into healthier more balanced lives where they look and feel their best. 
Common areas of support are:
Balanced Living

Clean Eating

Detoxification

Digestion

Energy & Mood

Gut Health

Hormones

Longevity & Aging

Meditation & Mindfulness

Passion & Purpose

Physical Activity

Stress Management

Weight Loss
Allie graduated Magna Cum Laude from Boston University where she received her bachelor's degree in Communications and a minor in Psychology. She then went on to complete her professional training through The Institute for Integrative Nutrition in New York City. There she studied with top health and wellness experts and developed her extensive knowledge in dietary theories, nutrition, preventative healthcare, behavioral change, and lifestyle management techniques.
She is a certified Integrative Nutrition Health Coach (INHC) and a member of the International Association for Health Coaches (IAHC).
To schedule an appointment or learn more about Health Coaching services with Allie:
Phone:  (310) 451-8880
Email:  aalves@akashacenter.com

.