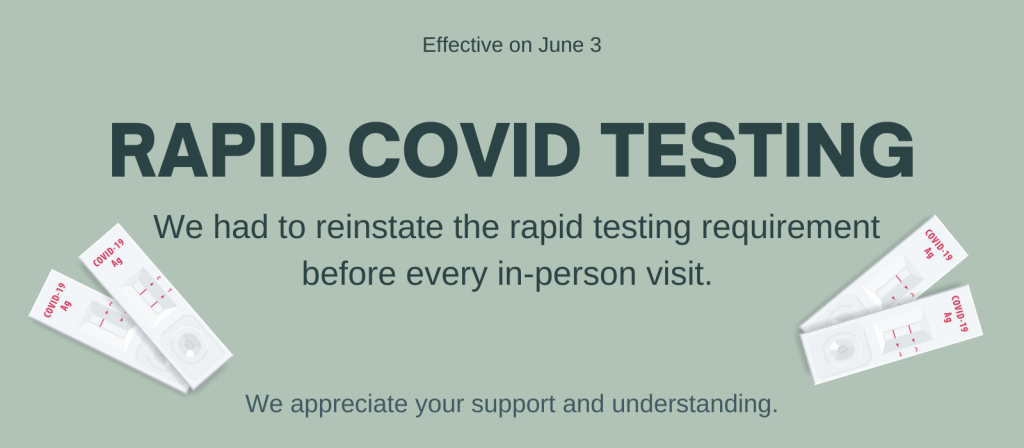 Dear Akasha Patients:
Due to the increasing numbers of covid infections in LA county, secondary to the new Omicron variants, Akasha had to reinstate the rapid testing requirement before every in-person visit. We appreciate your support and understanding. Please note the following: Effective as of June 3, 2022
To keep our patients and staff safe, the Akasha Center will now require Rapid Covid Testing for all patients ...
Continue Reading →
Share