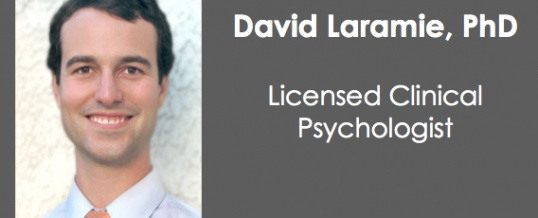 Dr. David Laramie is a licensed clinical psychologist with a deep belief in the importance of integrative, mind-body approaches to mental health. He has sought out extensive training in mindfulness meditation, existential and depth psychotherapy, and a host of mind-body approaches including breathwork, biofeedback, energy psychology, and somatic awareness.
What made you decide to become a therapist?
I really enjoy talking to people and getting to know them and their unique experiences.
What are you most excited about in your field?
Growing awareness of how ...
Continue Reading →
Share