Integrative Psychiatry
The Psychiatry Services of Akasha are unique, partnering with each client on their individual path to wellness. The whole experience of each person is recognized as vital to creating the most powerful opportunity for healing. A thorough evaluation by a board certified psychiatrist starts the process. Alicia Maher, MD brings her own approach to psychiatry, evaluating the mental, physical, psychological and spiritual aspects of what is occurring in someone's life. Backed by science, she meets one where they are and builds upon the foundation of knowledge and prior experiences one has had. For those with medical illness, her additional specialization in Mind-Body medicine and integration with other practitioners aids in enhancing healing and coping with physical conditions.
Dr. Maher uses a wide variety of treatments including psychotherapy, medications, natural treatments, and eastern practices such as meditation and breathing exercises, to help you to achieve your ideal state of wellness.
Our psychiatric services can help you determine whether you have a psychiatric condition such as depression, anxiety, bipolar disorder, ADHD or just need help to uncover your true self and live your best life. Any condition with mind-body implications such as weight management, medical illness, fibromyalgia, chronic pain and many more can be evaluated and treated.
Types of Psychiatric Visits at Akasha:
Initial Evaluation – A thorough 1 and ½ hour evaluation to get to know you as person, hear your concerns, develop a vision for your future, and advise regarding treatments.
Follow- up Evaluations – between 30- 60 minutes to further evaluate, encourage and treat.
Psychotherapy – 1 hour sessions using a variety of active psychotherapeutic techniques. Designed to uncover what is holding you back and assist you in making the changes you desire to make.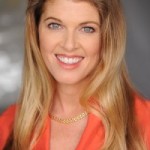 Call (310) 451-8880 to schedule an appointment with Dr. Alicia Maher.