Sari Eitches, MD, MS
Dual Board-Certified Internist and Integrative Physician
Dr. Sari Eitches is an internal medicine physician with an integrative approach to the treatment and prevention of chronic illness. She earned her Medical Degree at SUNY Upstate Medical University and completed her internal medicine residency at Lenox Hill Hospital in New York. She is board certified by both the American Board of Internal Medicine the American Board of Integrative Holistic Medicine.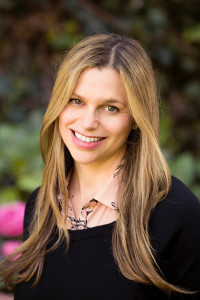 A former yoga and spinning instructor, Dr. Eitches is passionate about integrating lifestyle intervention and natural therapies with traditional Western medicine. She creates individualized custom treatment plans for each patient that are focused on promoting optimal wellness through nutrition, exercise and stress reduction. As a long-time vegan, she understands the nuances of choosing the diet that works best for each person and compassionately helps her patients choose what feels right for them.
Her specialties include:
Weight management
Plant-based nutrition
Comprehensive Executive Physical Exams
Management and reversal of chronic conditions such as diabetes, hypertension and high cholesterol
Cardiovascular disease
Minimization of medication
Women's wellness exams
Preconception counseling and pregnancy support
Headache
Insomnia
Thyroid disorders
Acute illness and "sick visits"
Prior to entering medical school, Dr. Eitches earned a bachelor's degree in medical humanities from UC Berkeley and a master's degree in bioethics from the University of Pennsylvania. After the completion of her medical training, Dr. Eitches served as an attending internist at the University of Pennsylvania before returning to live and serve in her native Los Angeles. She is currently on staff at Cedars Sinai.
While Dr. Eitches' education and training ground her in rigorous science, she remains open to the magic and mystery in life. She is fascinated and humbled by the body's ability to heal itself. She is interested in supporting the body's innate intelligence of regenerative health rather than pharmaceutically quieting symptoms without addressing their root cause. It is her passion to bring radiant health to those wanting more life out of life.