Anna Price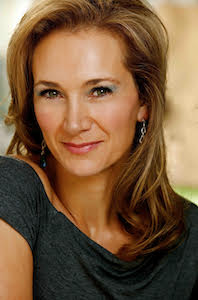 "My purpose is to make a big impact on you, so you can live an extraordinary life in excellent health (body, mind, and spirit). Have a thriving business/career, and experience loving, meaningful relationships."
Anna Price is a certified Fitness and Muscular Realignment Coach. For the past 20 years Anna has dedicated her personal and professional life to the importance of physical, mental, emotional, and spiritual health. Overall fitness, whole food nutrition, environmental, and emotional health has been–and still is–the center of her life.
Anna's knowledge and skills are based on an extensive background in health sciences and leadership, including: kinesiology, nutrition, exercise and muscle physiology, biomechanics and ergonomics, fitness, well-being and behavioral change.
Anna has had a long career in the health and fitness business, and have since added professional life coaching to her programs and services because she believes that fitness goes beyond the physical. It requires full engagement of mind, body and spirit.
Anna's area of training and expertise are:
Advanced Fitness Assessment & Bioelectrical Impedance
Sports Conditioning/High Intensity Interval Training,
Muscular Realignment and Corrective Exercise
Yoga inspired postures, Pilates, Body Shaping
Active Aging, Athletes, Pre-Post Pregnancy, Post rehabilitation, Cardiac and other Diseases Rehab
Professionally Trained Life Coach
Anna's Professional Affiliations are:
CEP- Certified Exercise Physiologist
CFC- Certified Fitness Consultant
ACSM-CPT- American College of Sports Medicine- Certified Personal Trainer
CPTN- Canadian Personal Training Network Practical Assessor
ICF – Graduate School of Coaching, Coachville
To learn about Anna's practice, call our front office at (310) 451-8880.