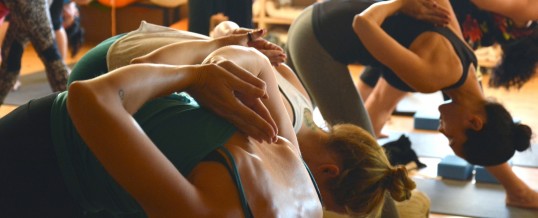 We all know that infections can be passed through communities, but emerging research shows that health habits- both good and bad- can also spread. The health habits of our family, friends, colleagues, neighbors, and even our elected officials, can influence our own health.
One study showed that if your close friend becomes obese, your chance of becoming obese increases by 57%. If your dining companions at work or home overeat, or order pizza and dessert, you are much more likely to do so as well. Both our food quality and quantity can be influenced by others.
The opposite is also true: healthy habits spread just as easily. If one person at the table orders and eats a light, healthy meal, their dining companions are more likely to do the same.  One study showed that if one person undergoes a weight loss program, their spouse will lose an average of 5 pounds as well. Quitting smoking is another example of a healthy habit than can spread- studies have shown that when you quit, you improve the chances of your partner, friends, colleagues and families to quit as well.
This phenomenon plays out for two reasons- both social support and social norms. In terms of social support, it is well documented that the accountability and social benefit of exercising as a group or team, for example, is correlated with better rates of continuing a particular exercise program. The same has been shown for dietary changes- joining a support group or participating in a group challenge can yield better results than adopting a new eating plan alone. Many of our eating and activity habits are social by nature, so it makes sense that shared behaviors will spread.
Perhaps a more subtle explanation is the idea of "norms of health" that are shaped by our environment. I have lived in eight cities across the country and have noticed that there are different socially accepted attitudes and norms regarding health habits that can seep into my decision making. For example, in Los Angeles, we are accustomed to seeing people wear workout clothes in the grocery store, the office, the school drop off line. It is understood and expected that many people work out regularly. Healthy norms have also made it easier to keep healthy habits. For example, my gas station's convenience store was replaced by a health food store and smoothie bar. And if you are at a restaurant asking for a dish to be prepared steamed instead of fried, chances are you are not the first to ask, and will be easily accommodated.
As the evidence for community-based health builds, cities have taken notice and committed to supporting programs to promote healthy lifestyles. A favorite example is Oklahoma City, whose then obese mayor lost 40 pounds and rolled out health and education programs that resulted in his city losing a total of one million pounds together!
We can start small, spending meals and activities with those whose health habits we'd like to "catch" and then bring these health habits home to spread to others.
=
Dr. Sari Eitches is a Dual Board-Certified Internist and Integrative Physician, you can make an appointment with her by emailing info@akashacenter.com, or calling 310-451-8880
Share