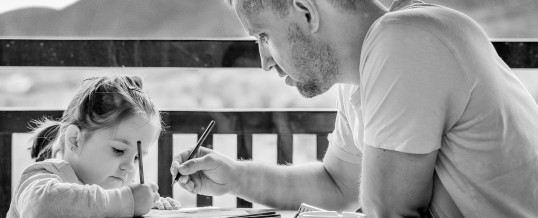 Last week I bumped into a friend, and we started discussing the start of the school year.  The mother of toddlers, she was a bundle of energy as she rushed through a litany of her concerns about getting her children settled into school.  Without even pausing for a breath, she then began to express her fears about how her child would do in a different school next year.  It was a bit overwhelming for me at the time, and I also flashed on how her kids might experience that type of energy.  Nonetheless, this level of concern is pretty widespread these days – see any newsstand, countless blogs, or Judith Warner's A Perfect Madness: Motherhood in the Age of Anxiety.
Sending off children to school is a direct challenge to our desire to protect and curate our children's experience of the world.  From bullies and disappointing teachers, to tryouts, heartbreaks, and standardized tests, there is no doubt that children have much to face when school returns.  Against the backdrop of an increasingly noisy, conflicted, and chaotic world, its only natural to want to get involved and all too easy to get bent out of shape in the process.
In the face of these growing levels of angst, I offer an alternative idea for the beginning of the school year.  Parents – capitalize on the daily childcare so that you can focus on yourself!  Perhaps you are overdue for a visit to the beach, hike in the mountains, or simply sitting with a cup of tea and a favorite magazine or record album.  Maybe you have hobbies that have been neglected, a rusty fitness regimen, or some pals that you have been missing.  Maybe it would be nice to just stare at the clouds and do absolutely nothing!  Does this sound lazy, crazy, selfish, or gasp, unproductive?  Could it be that parents deserve breaks?
Well, if you must have a justification for such wanton behavior, remember that every child benefits from a healthier, calmer, more resilient parent.  So rather than fret over making the new school year go perfectly for your children, perhaps you can consider ways to attend to your own needs.  I guarantee that it will assure you of more resources, patience, and willpower for the inevitable challenges ahead, and it might even be fun and fulfilling too.
–
Dr. David Laramie is a Psychologist at the Akasha Center. You can make an appointment with him by emailing us at info@aksahacenter.com or calling 310-451-8880
Share