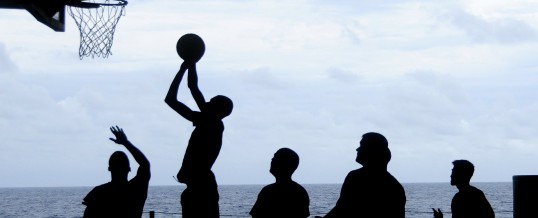 With Father's Day approaching, would you like to know a guaranteed-to-be-appreciated gift for any father in your life?  Besides being fun, how about a gift that will make him live longer?  And to top it off, it's a totally free gift.  Here is your answer – every dad could use serious encouragement and support to get out and spend time with his buddies.
Lack of social connection is a serious matter.  The former Surgeon General, Vivek Murthy, MD, has repeatedly proclaimed that isolation is the most prevalent health issue facing the country.  Since the 1980s, there has been a doubling from 20% to 40% of the American adults who report that they are lonely. (AARP, 2010)  The health risks of social isolation are legion.  It is associated with increased risks for heart disease and stroke at levels similar to cigarette smoking.  (Kim et al., 2016)  A 2015 study found that those who are lonely or isolated have a roughly 30% higher chance of premature death.  (Holt-Lunstad et al. 2015)
In the US as well as many countries around the world, men tend to report less social contact than women (Samuel, 2016)  In my work with patients, I frequently encounter depleted and disappointed men who lack connection with pals and community.  This tends to go along with long neglected hobbies and athletic pastimes.  One explanation for this gender gap is that rigid gender roles celebrate a stoic version of masculinity, rather than one that values and fosters close, supportive connections.  Others point to fraught nature of closeness given commonly experienced prohibitions on opening up or sharing personal experiences for fear of being seen as soft.
Dr. Richard S. Schwartz and his wife, Dr. Jacqueline Olds, have studied loneliness for years and recently wrote a book on the subject – The Lonely American: Drifting Apart in the Twenty-First Century.  Schwartz explains that as the demands of work and home life stack up, it is friendships that usually are the first casualty for men.  (Baker, 2017) He identifies fathers as uniquely at risk for becoming isolated.  These days, many men are trying to be more present for their children and partners than past generations of fathers, while still striving to meet career goals.  Something has to give, and Schwartz says that very often it is quality time with friends.  Similarly, the noted couple therapist, Esther Perel, has decried another trend in which people increasingly focus on their relationship with their spouse as the primary source of meaning and fulfillment.  She recommends that people not seek all their gratifications and needs via their spouse but remain connected to friends and community.
Both conventional wisdom and clinical research agree that men tend to like being active as a means to being close.  Many men form their closest bonds with those they have worked alongside at school or work or they have competed together on a sports field or battlefield.  In fact, it often seems like the activity is a crucial part of bonding.  I recently spent a weekend with some dear friends and while serious conversation happened throughout, we were nearly always cooking, walking, or throwing something at the same time.  Studies of interaction have shown that women tend to face each other when talking, but men tend to stand side by side and look around instead.
In Australia, The Men's Sheds project is a noteworthy answer to the problem of lonely men.  The Sheds are neighborhood woodshops where men can learn and work alongside each other on communal projects in a safe environment "in a spirit of mateship."(AMSA)  The project is just over a decade old and has over a thousand locations in Australia, as well as hundreds more in the UK.
So what should you encourage the disconnected fathers around you to do?  Given the heavy scheduling demands on a modern father, Schwartz suggests that dads would benefit from a regularly scheduled plan to meet up with close friends.  For example, some people enjoy having a regular weekly or monthly gathering of friends at a restaurants or bars.  This prevents the activity from being easily overlooked and minimized.  In my own life, I enjoy a great deal of fulfillment and support from a group of men that gathers monthly.  The commitment to be present every single month is key to the group's succor and endurance.
If you or the fathers in your life could use some help with finding new friends and activities, here are some other opportunities for engaged connection – sports teams, volunteering, card games, walking and cycling groups, 12-step meetings, Meetups, homebrewing clubs, cooking clubs, and community activism.
This year, give the fathers in your life a gift that will be more pleasurable, enduring, and beneficial than any gadget, outfit, or bottle of booze could ever be.  Tell them to get out and go hang out with the guys.
–
Dr. David Laramie is an Integrative Psychologist, you can make an appointment with him by e-mailing us at info@akashacenter.com or calling 310-451-8880
References:
AARP 2010 Loneliness among older adults.  https://assets.aarp.org/rgcenter/general/loneliness_2010.pdf
AMSA What is a Men's Shed. Australian Men's Shed Association.  http://mensshed.org/what-is-a-mens-shed/
Baker, B. (2017) The biggest threat facing middle-age men isn't smoking or obesity. It's loneliness. Boston Globe. https://www.bostonglobe.com/magazine/2017/03/09/the-biggest-threat-facing-middle-age-men-isn-smoking-obesity-loneliness/k6saC9FnnHQCUbf5mJ8okL/story.html
Holt-Lunstad, Smith, Baker, Harris, & Stephenson (2015) Loneliness and Social Isolation as Risk Factors for Mortality  Perspectives on Psychological Science Vol 10, Issue 2, pp. 227 – 237.
Samuel, K. (2016) Male isolation: Recognizing the invisible men in our midst.  Huffington Post. http://www.huffingtonpost.com/kim-samuel/male-isolation-recognizin_b_12620882.html
Kim, Benjamin, Fowler, & Christakis (2016) Social connectedness is associated with fibrinogen level in a human social network Proc. R. Soc. B 2016 283 20160958.
Share